Joe Bonamassa brought an amazing show to the Netherlands on Saturday, June 7, where he performed at the Pinkpop Festival along talents like John Mayer, The Rolling Stones, Metallica, Robert Plant, Arctic Monkeys, Rob Zombie, Arcade Fire, Ed Sheeran, and many more.

Pinkpop, now in its 45th year, currently holds the Guinness World Record as the oldest annual pop festival in the Netherlands. Since 1970, countless bands have graced the stages such as Bruce Springsteen & The E Street Band, Fleetwood Mac, Dire Straits, Pearl Jam, Red Hot Chili Peppers and more! Celebrated during the week of Whitsun, Pinkpop has evolved into a multi-day festival for over 70,000 attendees from all over the world. The event also boasts an overnight campground for attendees surrounding over 66 acres of festival grounds appropriately called "Megaland."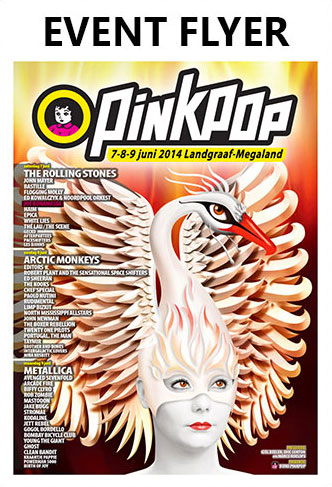 Along with his ensemble of passionate and talented musicians – Carmine Rojas on bass, Tal Bergman on drums, Derek Sherinian on Keyboards, and Lenny Castro on percussion –, Joe performed a dense one-hour show that spawned through several years of his career, including songs from his former band Black Country Communion and two songs from his new album that will be released later this year. Over 20,000 spectators crammed together to enjoy Joe Bonamassa's performance where he provoked many mouths to drop and heads to bobble to the sound of the blues.

Watch Joe's performance in its entirety on the player above and don't forget to share the love with your friends on Facebook!