'Willie Nelson 90' Concerts Feature All-Star Lineup
Willie Nelson will turn 90 in 2023 and some of his musical friends will help him celebrate the momentous occasion. Long Story Short: Willie Nelson 90, a two-day event at the Hollywood Bowl will feature performances by Neil Young, Sheryl Crow, Lyle Lovett, Norah Jones, Tom Jones, Rosanne Cash, Bobby Weir, Snoop Dogg, Nathaniel Rateliff, and Nelson himself, among many others. Two-day tickets for the concerts on April 29-30 go on sale Jan. 28 at 10 a.m. 
better way to spend my 90th birthday than being surrounded by family, friends, and of course the fans who made this all possible," said Nelson in the Jan. 24th announcement. "It's an honor to perform with such an incredible group of artists at such an iconic venue." The event's first day falls on the legend's actual birthday. Neil Young's participation is particularly noteworthy as he hasn't performed in public since the pandemic started.
Also scheduled to perform: Allison Russell, Beck, Billy Strings, Charley Crockett, Chris Stapleton, Edie Brickell, Kacey Musgraves, Leon Bridges, Lukas Nelson, Particle Kid, Margo Price, Miranda Lambert, Orville Peck, Sturgill Simpson, the Avett Brothers, the Chicks, the Lumineers, Tyler Childers, Warren Haynes, and Ziggy Marley. The announcement indicated even more artists are expected.
The event is being produced by Blackbird Presents. More from the announcement: With a career spanning an incredible seven decades, Willie Nelson is widely recognized as one of the greatest and most influential artists in the history of popular music.
A true living legend who has built a globally celebrated career as a musician, author, actor, and activist, Willie turns 90 years young, as vibrant, active, and dynamic as ever. In the past year, as the definitive five-part documentary film on his extraordinary life and career is set to premiere at the 2023 Sundance Film Festival, Willie released several new albums (receiving four nominations for the 2023 Grammy Awards), authored his latest book, and continues to perform across the country while also headlining iconic festivals including Farm Aid, July 4th Picnic and his Outlaw Music Festival Tour.
Credits: by Best Classic Bands Staff
Don Was Talks Working With Bob Dylan, The Stones, Bob Weir, Gregg Allman, More in New Apple Music Interview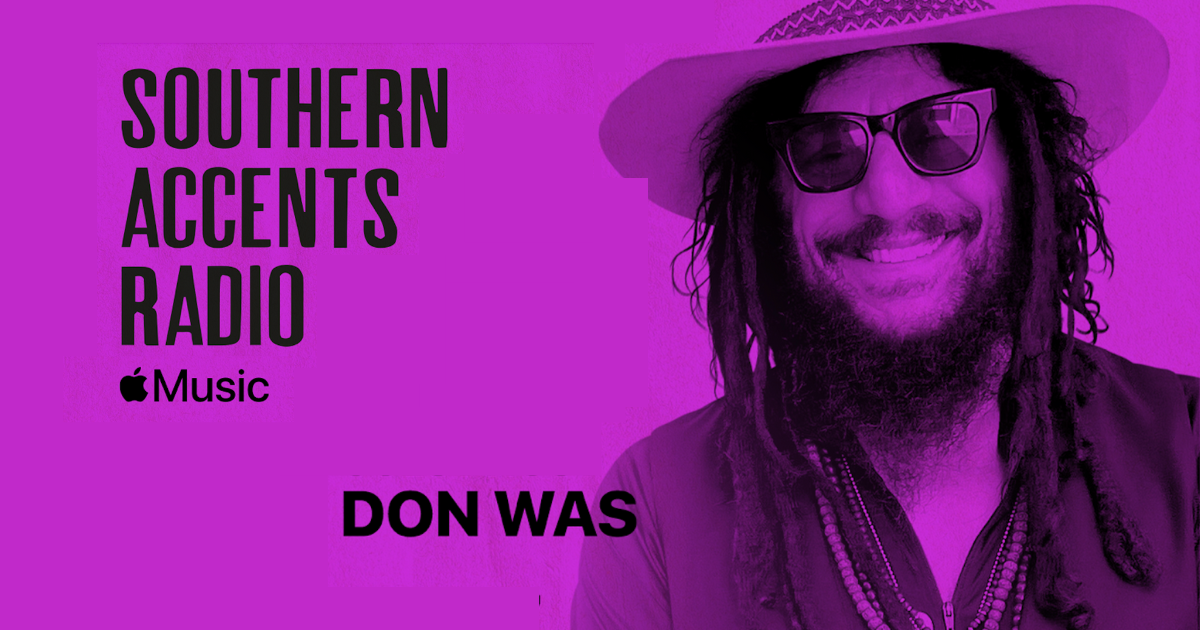 Legendary producer, Blue Note Records president, and Wolf Bros bassist Don Was sat down for an insightful interview with Dave Cobb on Apple Music Country's Southern Accents Radio. The decorated music industry veteran discussed his experiences working with Bob Dylan and George Harrison, playing with Bob Weir as part of Wolf Bros, producing Gregg Allman's last record, and how The Rolling Stones' Grammy-winning blues album Blue & Lonesome stemmed from an accident.
One of the highlights of the conversation comes when Was describes having a realization in the studio while working with two of his musical heroes, Bob Dylan and George Harrison: All my life, I wanted to produce Bob Dylan. There came a day in 1989 when I was in the studio producing Bob Dylan, and George Harrison came in to play a guitar solo on a song. Bob's messing with him. He moves the engineer, Ed Cherney, out of the seat, and he sits in the engineer's chair. He's working the remote control. George
Harrison says,
"Don't let him do what he did to me last time, which is he just recorded me one take, and that was it. I didn't get to fix the thing."
I said, "Okay. Yeah. Sure. No problem." Bob, of course, hears that, and he's going to do the same thing. George hasn't even had a chance to tune up or to hear the song. He doesn't even know what key it's in. Bob fast forwards to the solo and is like, "Go." He hits it into record. George figures out what key it's in. All things considered, it was a respectable effort, but it wasn't the solo that you wanted from George Harrison. Bob shuts the machine off after the solo. He says, "Okay. That's great. Thank you, man."
George Harrison turns to me he says, "Help, Don. What do you think?"
Bob looks at me and goes, "Yeah, what do you think?" Well, the whole room dissolved in the echo. Time slowed down. I flashed on the time I tried to sell my car to get a ticket to go see the concert for Bangladesh. George and Bob. Here they are, three feet away from me, saying, "What do you think?" I'm in this tough bind. Thankfully, a voice came into my head and said, "He's not paying you to be a fan." I thought, "All right. You got to tell the truth here." So, I said, "It was good, man. But let's tune up, try another take. Let's see if we beat it." George was like, "Thank you." I guess I passed Bob's test. But that was a pivotal moment, realizing that I'm not there to be a fan and that they're actually paying me to do something.
Another high point is when Was talks about playing live with Bob Weir and being a part of Wolf Bros. He describes how one intention of the project is to give Weir more space than he's had in other bands to interpret and inhabit every song.
First of all, he's a wildly creative guy. I love the way that he approaches the songs as a singer, which is, he tries to inhabit the character every night. The whole thrust of Wolf Brothers, as opposed to doing another Grateful Dead band, is that we give him space to interpret. We don't crowd each bar with a lot of information so that he can phrase without fighting any of us. One of the songs we were working on the other day, I held an E for a couple of bars because he was singing. Don't fight him. That's all you need, is that one note. He's an incredible interpreter of songs. He's the wildest guitar player you're ever going to hear.
The conversation then turns to Was's experience working with The Rolling Stones. He shares how their album 2016 Blue & Lonesome, which won a Grammy for Best Traditional Blues Album, came about by accident when Keith Richards decided to record some blues songs as a way to blow off steam during a stressful day in the studio:
It's absolutely the right record for them to make, and I love that record. But it was an accident. We were at a point where we were making a new record, and it was getting a little intense. So just to diffuse the room a little bit, Keith said… I can't remember which one he picked now, but he picked one of the songs. And they just did it in one take. And it was like, wow, that's really good. And no one wanted to go back to fighting over this other song.
So, it was like, "Eh, let's do another one." So, at the end of the day, we had six great blues tracks. All of them first takes. And so, we said, "Well, yeah. Let's do it again tomorrow." But no one ever mentioned, let's make a Blues record. It was a little like when a guy's pitching a no-hitter, you don't bring it up in the dug up.
Everybody knew that, wow, this could be an album. But no one said anything about it. So, we did it over a couple days. Eric Clapton was in the other room, and he walked in. Keith handed him a guitar. And he played on a couple of songs. And he had the same look on his face that I had. Because he's a little younger than them, and he had gone to see them when they were a pub band in Richmond.
Finally, Was tells Apple Music about his emotional experience producing Gregg Allman's last record before his death. He says they both knew he didn't have much time left and describes how Allman got choked up while singing the final song he ever recorded, Jackson Brown's "Song for Adam", ultimately leaving the final lines left unsung:
He knew he wasn't going to be around long. I knew that he wasn't going to be around long. But he and I never once talked about it. He didn't want to talk about it or acknowledge it, but you can tell in the choice. I submitted many, many songs for him. But you could tell in the reflective nature of the ones we ended up recording that he was really trying to tie up loose ends. The last song we cut was Song for Adam, a Jackson Brown song. And he and Jackson were old friends. They crashed in some apartment in the 60s together before either one of them was famous. And they remained good friends.
And we got to the last verse [and] it seems like he stopped singing before his song was done, basically. And that got Gregg all choked up, and he couldn't get those lines out. He just left those lines open. But his health declined right after. It was almost like he was holding out to make this record. So, all those vocals on that album are the live vocals that we did in Muscle Shoals. He literally stopped singing in the middle of the last song he recorded.
Listen to Don Was's entire interview with Dave Cobb on Apple Music Country's Southern Accents Radio via Apple Music here.
Watch 1980 Dire Straits Performance in German 'Rockpop in Concert' Show
The clip features the band performing 'Down To The Waterline' and 'Lions' at Westfalenhalle in Dortmund. The official Dire Straits YouTube channel has published a clip from the band's performance on the Rockpop In Concert show in Germany on December 19, 1980, in footage licensed from ZDF Enterprises.
As the group's profile on the world stage grew exponentially that year, the near-12-minute video (shared on YouTube last Friday, 20) shows them at Westfalenhalle in Dortmund, performing both "Down To The Waterline" and "Lions." These were the opening and closing tracks respectively on their self-titled debut album, released some two and a half years earlier.
As in many other countries, Dire Straits were already a big attraction in Germany, where that album's long shelf life gave it a No.3 peak, after a modest No.48 start. By 2020, Dire Straits had spent a total of 85 weeks on the German chart and is certified platinum there, as in much of Europe, with a succession of Top 5 peaks. It reached No.2 in the US in the spring of 1979, their second-highest peak behind 1985's mighty Brothers In Arms.
The band's sophomore album Communiqué had gone to No.1 in Germany, and they were touring their third, Making Movies, at the time of the Rockpop In Concert performance. That On Location tour, which spread into 1981, had started with a vast run of shows in North America from early October to late November.
That leg of the tour had embraced two dates at the Roxy in Hollywood and another at New York's Beacon Theater, before a UK leg including an initial night at London's Rainbow and a performance for the BBC's flagship rock show The Old Grey Whistle Test, before three more Rainbow concerts just ahead of the holidays, including one on Christmas Eve. The Dortmund show opened with "Once Upon A Time In The West," from Communiqué, also featuring the new Making Movies album's "Solid Rock."
Credits: Paul Sexton/Udiscovermusic.com
Legendary Blues Band Savoy Brown To Release New Album 'Blues All Around'
Quarto Valley Records announces the upcoming release of Blues All Around, the new album from legendary British Blues Rock band Savoy Brown on February 17th. Shortly after the new album was completed, Savoy Brown founder, guitarist/ singer/ songwriter Kim Simmonds lost his hard-fought battle with cancer on December 13th, just a week after turning 75. While recuperating from his initial cancer treatments, Simmonds had begun work on the new album that was to become Blues All Around.
Kim's death was announced on his Facebook page December 15th with the notation, "One of Kim's last requests was to thank the fans of Savoy Brown. Your support was, and shall always be, immensely appreciated." He first shared the news of his health on a Facebook post last August. At that time, he acknowledged that he needed to suspend his live performances for the year. He was originally diagnosed in September 2021 and surgery at that time "kept me going with a decent quality of life," but chemotherapy made it difficult for him to perform. Simmonds noted that one of the side effects is peripheral neuropathy, which deadened the nerves in his fingers and hands.
Blues All Around follows Savoy Brown's critically acclaimed 2022 album, Ain't Done Yet, and is lovingly dedicated to the band's families, friends and Savoy Brown fans everywhere. "The new album continues the approach I've been taking with the band this past decade," said Kim Simmonds at the time of the sessions.
Kim formed Savoy Brown in 1965 in London, England, and it has been one of the longest running Blues Rock bands in existence. "The big difference with the new album is the multi-layer approach I took to recording the guitar parts. It's all blues-based rock music. I try to find new and progressive ways to write and play the music I've loved since I was a teenager," he said. Blues All Around showcases Kim Simmonds' most-inspired guitar work and expressive vocals, since his illness during the recording sessions lead him to play a great deal more slide guitar than on previous albums.
Longtime fan and critic favorites, Savoy Brown birthed in London 57 years ago and has been based in upstate New York for many years. Kim Simmonds had been the group's guiding hand from the first singles released in 1966 through this newest effort, Savoy Brown's 42nd album. On the new record, Simmonds (guitar, harmonica, organ and vocals) was once again joined by his long-running bandmates Pat DeSalvo (bass) and Garnet Grimm (drums/percussion). "I enjoyed making this album perhaps because I approached the recording in a different manner from the usual 'Live in the studio' format I've always used," Simmonds said in the album liner notes.
"Here's how it went. My tracks, guitar, vocal, etc., were laid down first. Pat and Garnet then added bass, drums and percussion and the whole process worked beautifully. They clinched the deal using my tracks as a guide. Brilliant work. They're heaven sent. The concept wasn't my brainchild. Studio owner and engineer Ron Keck suggested the approach to make things easier, due to my failing health and I'm forever grateful.
"My wife Debbie was a great help as well in the mixing stage. She added an extra set of ears and a source of helpful suggestions as we moved along … often at lightning pace.
"You have to be quick on your feet in the recording of an album. Things not working have to be put aside and new ideas have to be decided upon quickly, so the creative forces don't grind to a halt. I do have a quick mind which helps …. and sometimes hinders! I do push events forward rapidly. Life is energy. Music is energy."
Pre-order the Album and Get the Great Track "Black Heart" See HERE
Credits: Martine Ehrenclou / Rock & Blues Muse